About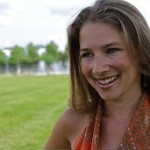 LanahLink is about social change from the inside out.
With 20 years leading a range of social impact initiatives in the United States and New Zealand, (see LanahLink Resume – 2019 and brief Bio), Lanah K. Hake Tarango founded LanahLink Social Impact Solutions in 2012 to offer organizations her expertise both in person and remotely. LanahLink works to connect, facilitate and link businesses and communities to their social impact potential through collaborative, sustainable and innovative strategic leadership, consulting, facilitation and program design. LanahLink took root to accelerate the pace of social change possible all while maximizing investment and community engagement in a sustainable way.
Sample of Lanah 'Links':
Young Professional Leadership Athena Award Nominee
Lanah Hake Reviews Collective Impact
Panel on Corporate Social Responsibility & Citizenship – A Public Relations Perspective from PRSA
Fort Wayne Business Weekly 40 Under 40 Awards 2014
Blog Talk Radio – World Traveler Lanah Hake
In addition to a lifelong passion for addressing key social and community issues, Lanah is also a lifelong learner which has led her to gain an eclectic set of skills over the years. She has lived her commitment to cultural humility while exploring nearly 25 countries around the world, obtaining her Master of International Relations, and sailing the Arabian Sea (see Tedx Talk under Speaking). She expanded her knowledge of truly sustainable leadership by becoming a certified RYT 200 Yoga Instructor and training with the internationally renowned Off the Mat, Into the World to use yoga and wellbeing as a tool for sustainable leadership and stress management. In addition, Lanah works to introduce innovative community offerings regularly such as the inaugural Lakeside Fall Concert for community development, Yoga at the Botanical Gardens and Fort Wayne Outdoor Yoga. Lanah spends her time between America and New Zealand and is available in person and virtually.
Contact Lanah@LanahLink.com to see how we can work together to accelerate your social impact in a strategic and sustainable way.