Appreciating that the novel coronavirus is just that – novel. It is new circulating through humans. There are unknowns and conflicting data as to its risk, short and long term effects, symptoms (check out this great symptom chart) along with new daily 
discoveries such as who may be most likely to have false negatives due to blood type  & genetic makeup. Oh, and did I mention there are many vested interests? It makes it harder than ever for clear decision-making. 
I'm not a medical provider but I do have a degree in public health and have spent decades working on health policy, social marketing and curing my own health issues through extensive academic research on the relationship between what we put in our bodies and its impact. I am the first to appreciate there is no easy solution to this pandemic and it will need to be a multi-faceted approach. I don't envy those making the hard calls between protecting public health with this unknown while trying to balance the need for open movement, democracy, physical and mental wellbeing as well as economic viability and budgets. However, a sense of hopelessness (the stress of which does not help us fight off disease) and anxiety is growing.  What if we could help to channel some of that energy into useful action to affect positive physical and mental health?  
After 3 months of lockdown here in New Zealand (March to May and now Level 2 limited in August) I have been asking (usually my husband) a constant question: 
→  What if the the government messaging included education AND empowerment for people to boost their immune systems and know how to assess initial symptoms? 
(And, to clarify on front end, I am in no way advocating that this idea is a one stop shop or that it supplants a vaccine, medical provision, or otherwise but is in addition, in tandem with social distancing, masks and other recommended steps. )
Impact Idea: 
Wonderfully, just yesterday I came across this amazingly well done video from a General Practitioner (Doctor) in Auckland, Dr. Sandhya Ramanthan,  who wanted to educate people in areas such as India and the US where testing and hospital access may be limited as to how to prepare their bodies for Covid and assess/treat mild symptoms. Watching this I thought,  there is an obvious next step here that is potentially very low cost and very high impact. What if the government engaged her and of course in tandem with public health experts to summarize such a video, highlight key take away points? (see after video for more ideas)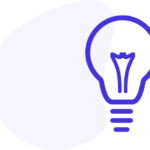 Issue: 
Here in New Zealand, I am beyond thankful for sane, coherent leadership, as well as a social safety net including universal health care, wage subsidies and the list goes on. That said, I can't help but wonder how long the lockdown approach can continue? We know pandemics are going to be on the rise. We know that Covid isn't going to disappear – it may temporarily but once borders open and free movement resumes, we will be back at it at some stage even with a vaccine which will not be 100% taken up or 100% effective. 
Idea: 
Create Public Health Pandemic Prep Pack 
Goal: Educate, empower and equip citizens for Covid 19 and other pandemics. 
What if, during this time particularly when our borders are closed that New Zealand (or anywhere)could take a truly proactive public health response in addition to whatever other regulatory measures are deemed necessary?
Basic Idea: 
Could the government add to the repetitive 'This is a Covid Announcement' alerts and daily press briefings a public health education message? This could be some variation of above video from overall boosting your immune system, key foods and supplements to do so in addition to masks, social distancing, washing hands all to protect, build and boost  immune system? 

> Will this stop deaths? Not likely. 

> Could it reduce severity of disease? Possibly. > Worst case say it doesn't reduce illness, severity or death rate, does it educate individuals on healthier lifestyle anyways? YES. > And, does it empower individuals therein improving overall collective impact of wellbeing and mental health along with a broad range of public health goals ? YES. 
Steps:  Use existing New Zealand public health messaging infrastructure (i.e. Covid 19 web page, Announcements, Press Briefings, etc..) to do the following to integrate a more holistic approach:
Add to current public health messaging infrastructure to empower people to take basic steps; 

Send a package of essentials such as masks and sanitizer, but also symptom sheet (great one here) education and such supplements to families not likely to afford;

Track if such interventions impact transmission, morbidity (physical/ mental) and/or mortality;

Use this time without full community transmission to train providers and hospital staff to ensure knowledge of symptoms, treatments and preparedness for every patient and themselves.

 
(5. Audacious optional addition – dig into the research on a range of natural antivirals such as carvracrol and  oleuripin  as they continue to show promise inhibiting or killing many viruses from norovirus to HIV although more investment in these studies is needed.) 
(6. Extra Audacious option could include education/tips/video for people to understand the link between stress, positive visualization, deep breathing and basic stress relief as research has now overtly linked impact of stress/anxiety/helplessness to health outcomes).
Summary:  New Zealand has been a stellar example of proactive, progressive response to this pandemic. This would not be mutually exclusive, but in tandem with, the current steps as deemed appropriate by public health and border measures. The costs of this would be minimal particularly relative to the border, economic and medical costs while also, almost as importantly, giving people a sense of individual agency or power to affect change, help themselves and loved ones in a time where so many feel helpless. 
It, in  my view, is an example of potential social change literally from the inside out. 
(And, yes, that unabashedly is one of my tag lines for my business
)
Do you think this could be helpful? 
In the least, check out her video.
Book a strategy session to maximize the positive.