Impact Idea: Tour New Zealand
One of my all time favorite items that I collected over the years is my US National Parks Passport. The tell tale of its importance is that I have had the same one for well over 20 years! On roadtrips across the US in my 20's and 30's I packed this treasure along for the ride to ensure that when I got to one of the national parks, I was sure to chat to a ranger at the Info Centre and get my highly anticipated new 'stamp' showing I made it there! Additionally, I would pull this Parks Passport out in the middle of the trip just to see if anywhere was on the list – yep, I found a historical memorial I never knew about and made a special detour for the stamp (or the historical education). I also stopped to eat and spend dollars in the local community.
I still have this Parks Passport decades later and relish the opportunity to keep adding my stamps to it, just like my real passport. As an AmeriKiwi seeing the impact of tourism losses and yet a most beautiful country to explore, I can't help but think if this concept has been tried yet and whether it could be of interest to the entities working to jumpstart domestic travel…… And, as importantly as jumpstarting domestic spend, could we also do so through an impact lens to maximise positive impact socially and environmentally? Could we use this as an opportunity to shift from simply transactional engagement to transformational? See below for more detail and let me know what you think.
Impact Idea: 
Issue: March 20, 2020 New Zealand closed its borders in response to Covid-19 threat. A significant portion of NZ Economy is from tourism. International tourism visits were down from 305,700 to 1700 in April 2020. https://www.stats.govt.nz/information-releases/international-travel-april-2020
According to Tourism NZ: 
Did you know that before Covid-19, international visitors contributed $17.2 billion each year towards New Zealand's economy making tourism New Zealand's number one export earner? 
However:
Did you know that before Covid-19, 60 percent ($23.7 billion) of New Zealand's tourism expenditure came from New Zealanders getting out and experiencing their own country? New Zealanders also previously spent $9 billion on overseas travel per year. Capturing a portion of this spend domestically while our borders are closed will be critical to the sector's recovery." (https://www.tourismnewzealand.com/markets-stats/markets/new-zealand/)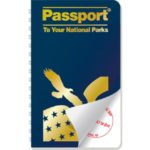 Idea: Create a Tour New Zealand Passport!
Low Resource Investment, Potential High Impact.
Goal: Increase domestic tourism while borders are closed while also upgrading tourism with a more refined impact lens as it relates to environmental sustainability and support for local NZ businesses. Create national opportunity to move beyond tourism as simply transactional while empowering citizens to be a positive force for change and collective impact to support the country rebound from Covid and long term sustainable tourism infrastructure.
Basic Idea:
Based on the US National Parks Passport approach wherein you purchase a passport for $10 USD and take it with you to each National Park across the country to get stamped a the local park information booth or center. These could also be provided at no cost or subsidized through a variety of partnerships.
You take pride in getting that stamp and it becomes a 'never leave home without it' item for a road trip! https://shop.americasnationalparks.org/product/22515/Passport-To-Your-National-Parks®-Classic-Edition/
Create a fun, low cost, incentive for New Zealanders, and eventually tourists, to see the broad range of beautiful locations across the country whether they travel regionally or across the country.
Steps:
Use infrastructure of the NZ Information Centre's to sell or provide passports free of charge and equip every office with a stamp pad.
New Zealanders obtain a Tour New Zealand Passport and tourists alike when the border opens, find their way through the country and at each stop get a stamp on their passport.
Integrate environmental responsibility reminders and highlight those that are making great efforts.
Educate tourists on their role in environmental and social responsibility.
Build support for small businesses and empower travelers on the power of their spend.
Opportunities:
Depending on scope of investment, there are extensive opportunities to build on the concept as a key piece of domestic and international tourism ranging from this idea of low resource and high impact to virtual integration, mapping, community building and so forth.
More broadly, this concept could be premised on the concept of 'transformational tourism' wherein tourism moves beyond a simple transaction….. that will be in another post.
Expansive opportunities to keep simple or build on this concept to evolve into a full online portal with virtual links, mapping, tracking and a broad range of other offerings that tie in to boost tourism, community connection and maximize positive environmental and social impact.
All while supporting small businesses and reinforcing sustainable tourism themes to reduce environmental impacts and maximize the positive.
I know I would buy one for each member of our family today and check out a map immediately to see where I could plan my next itinerary and get my first stamp!
Would you use a Tour New Zealand Passport? Have you used the US Parks Passport?
(Share your comments below!)